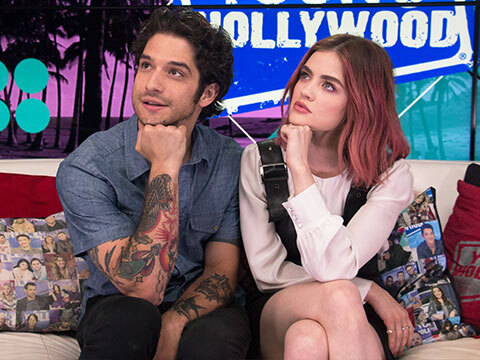 Tyler Posey & Lucy Hale Read & Act Out Emotional Fan Tweets
We're hanging out in the Young Hollywood Studio with 'Truth or Dare' co-stars Tyler Posey and Lucy Hale, who have both garnered a lot of fans from their respective performances on TV shows "Teen Wolf" and "Pretty Little Liars"! We pay homage to some of those fans and put Tyler and Lucy's acting chops to the test at the same time by challenging them to a game of Emotional Fan Tweets!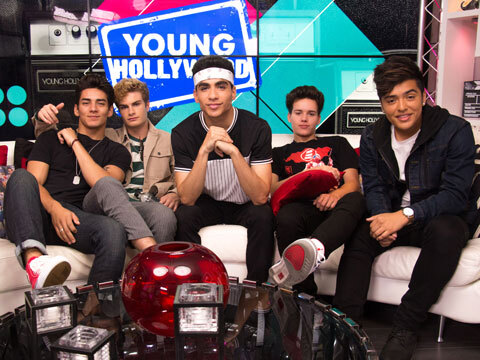 The Boys of In Real Life Give Tattoos
Brady, Chance, Drew, Sergio, and Michael of the boy band In Real Life are hanging out with us in the Young Hollywood Studio where they perform their hit song "Tattoo (How 'Bout You)" and explain the meaning behind it, plus they bless a few of their "Lifelines" with some custom-drawn (sharpie) tats!
Ross Lynch Reads Emotional Celebrity Tweets
We're hanging with Mr Ross Lynch in the YH Studio where we decide to put his acting talents to the ultimate test with a few rounds of a game we like to call "Emotional Celebrity Tweet"! See if we can guess the emotion he's conveying (and vice versa) while reading tweets from folks like Demi Lovato, DJ Khaled, and even Ross's co-star in 'My Friend Dahmer', Anne Heche!
Jack & Jack's Number One Rule in Dating
After years of running into them into them at the darnedest places, Jack Johnson and Jack Gilinsky, AKA Jack & Jack, finally find their way to the YH Studio! Find out about their pre-show rituals, what they like to eat on the road, and what they did when they turned 21! Plus, the boys offer some helpful dating advice!
Jake Paul Takes The Internet Slang Challenge
Jake Paul is chilling with us in the YH Studio, and given his background as a major online influencer, we test his mettle with an Internet Slang Challenge! See if he knows the meanings of terms like "stan", "OTP", and "zaddy", plus get some background scoop on his alter ego Ricky the Blazer!